---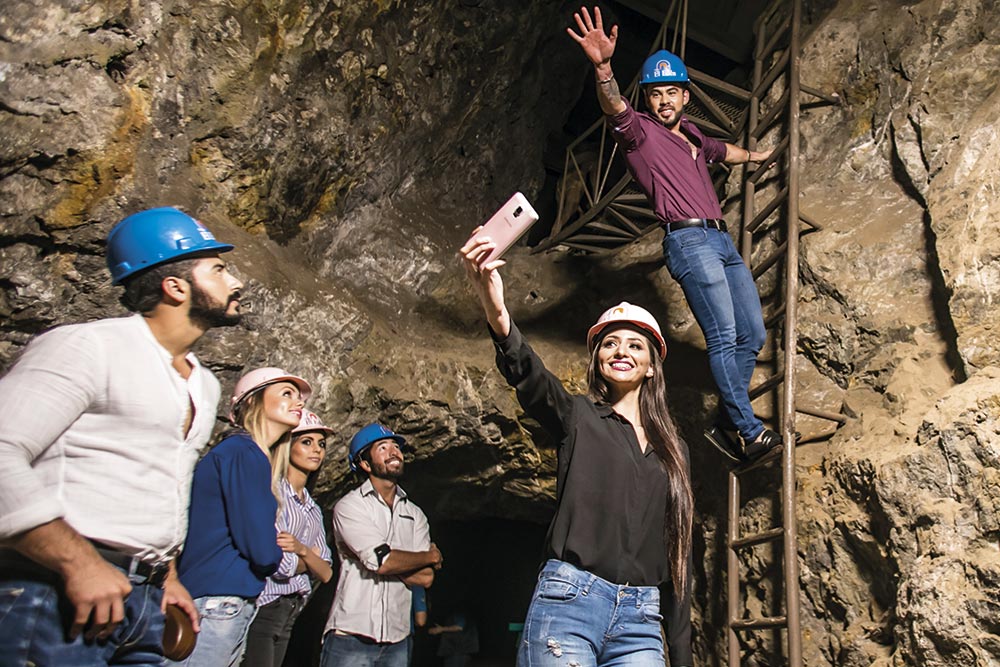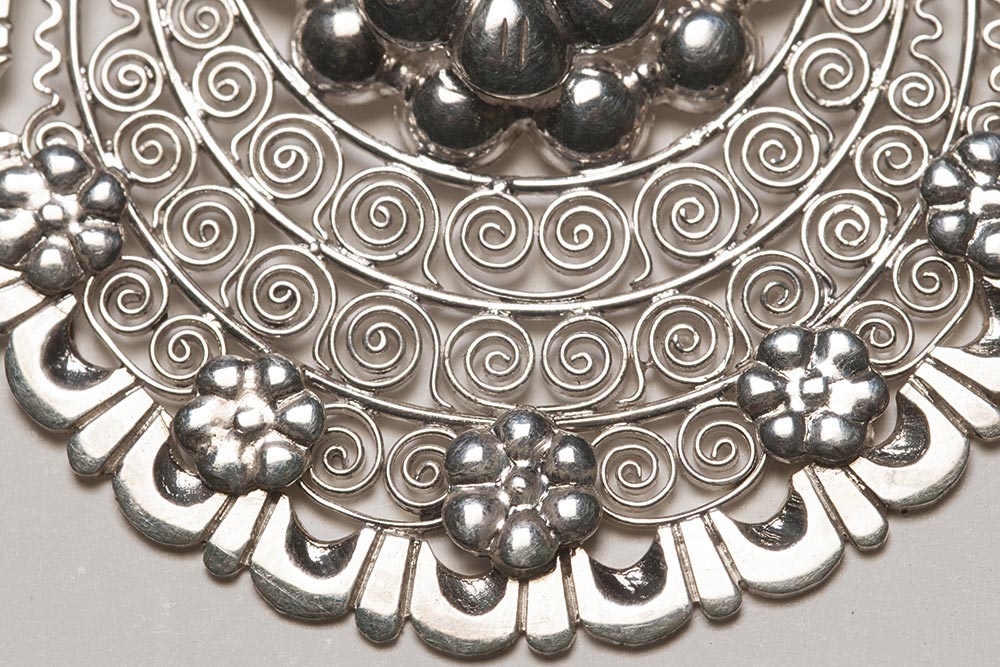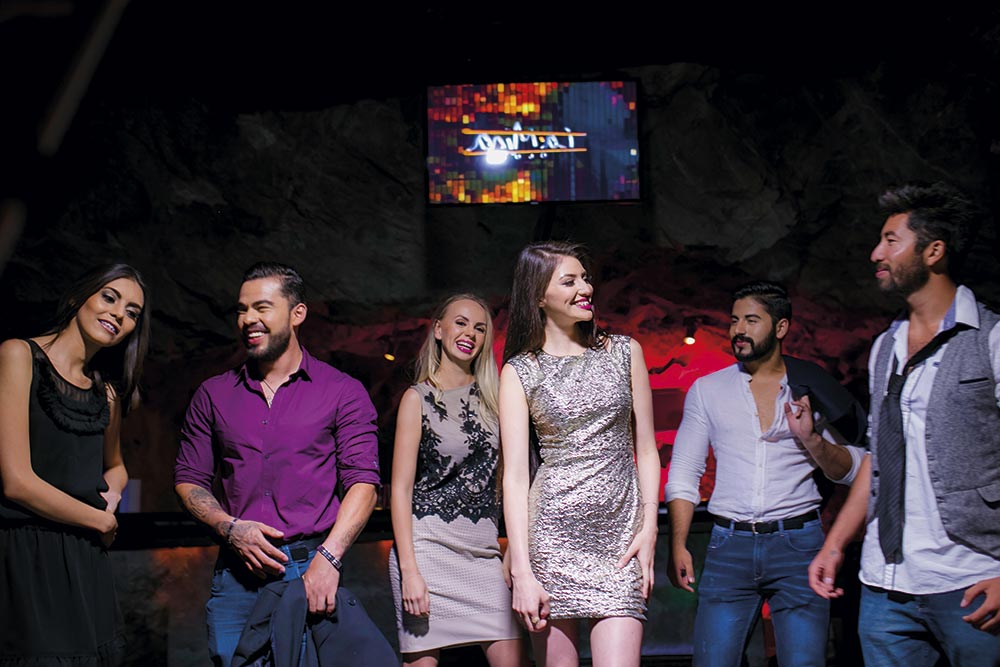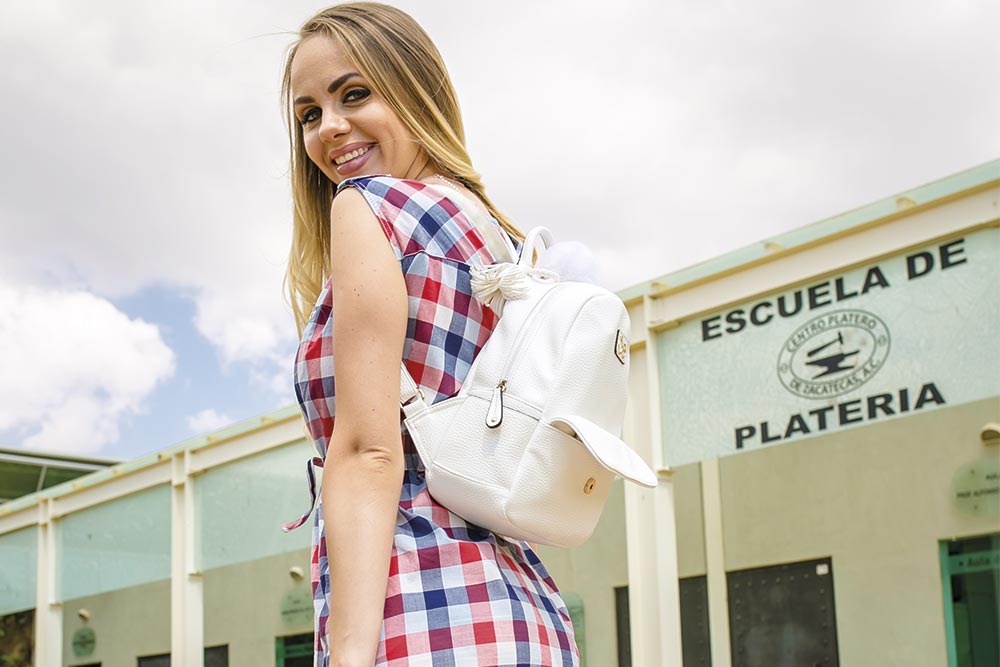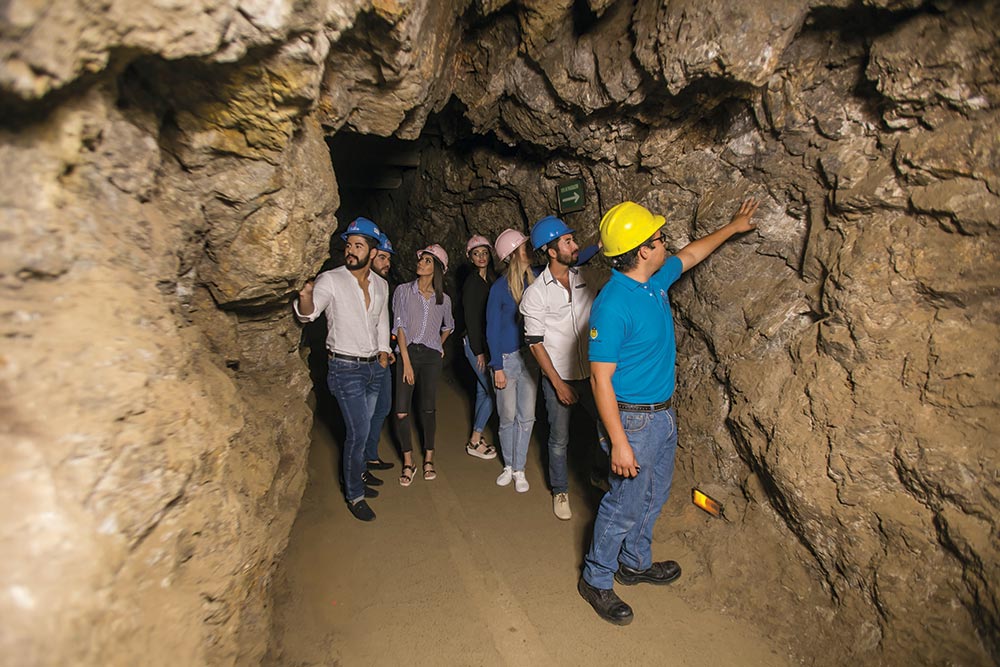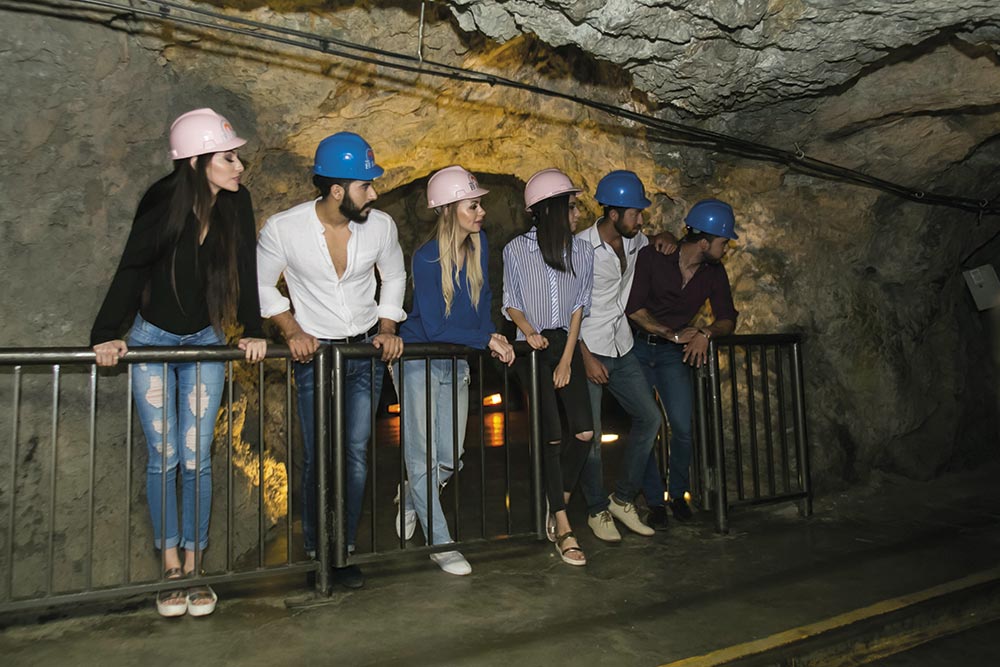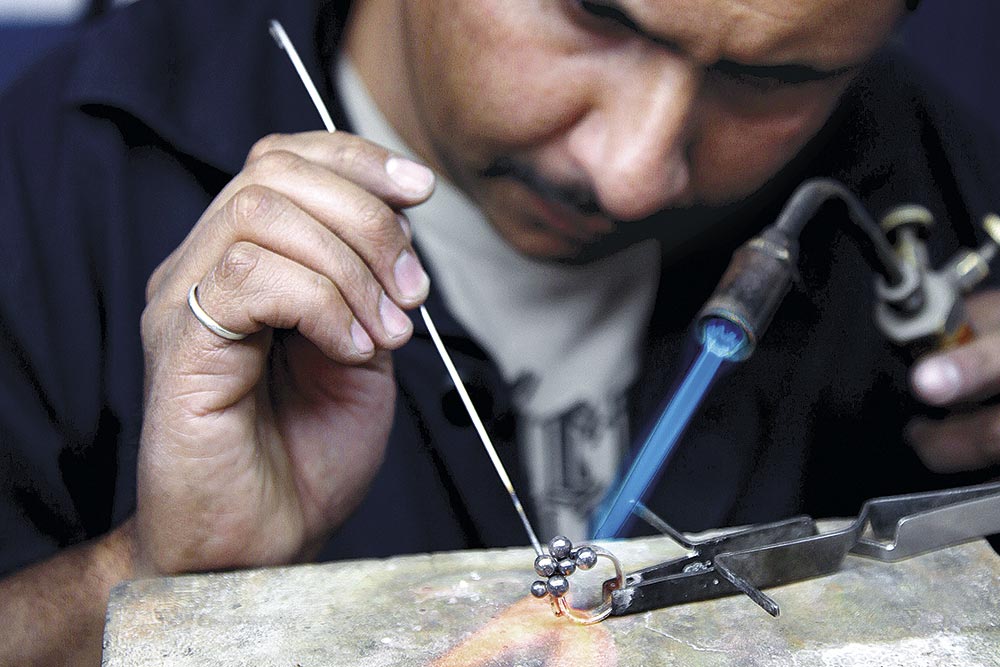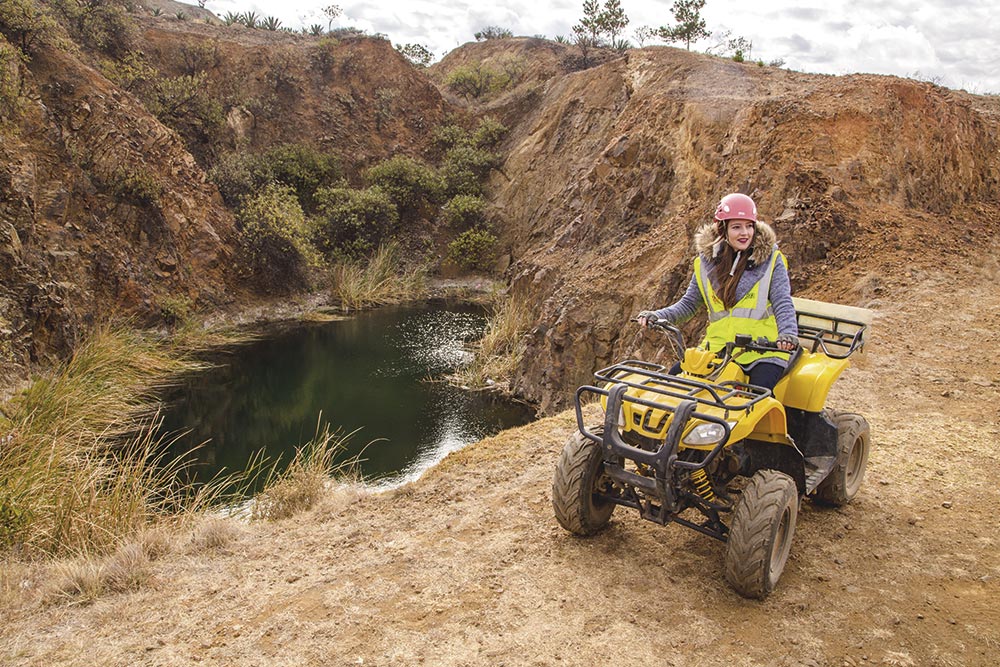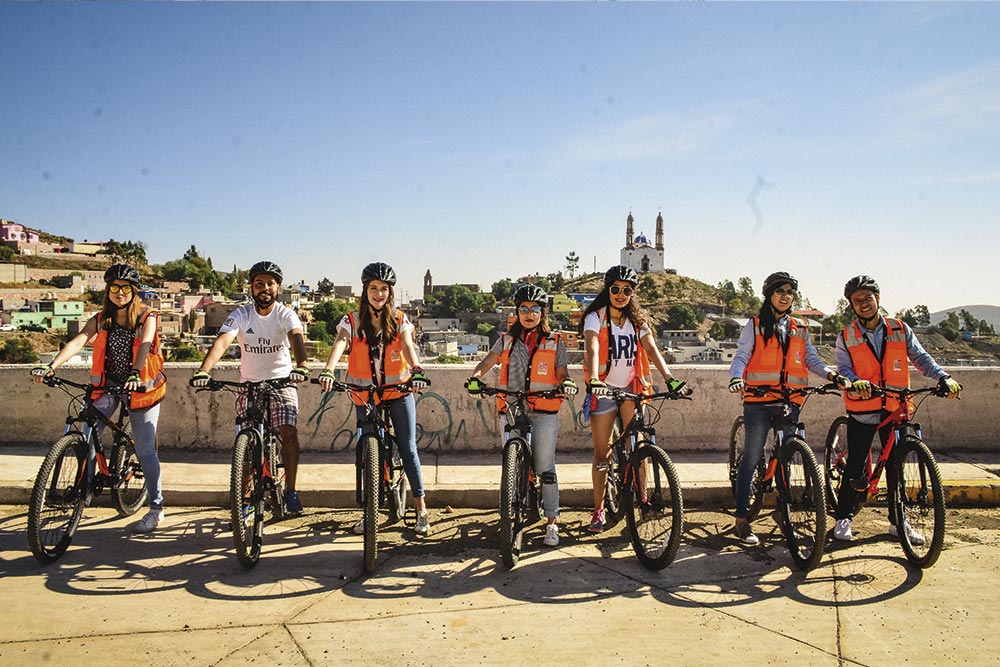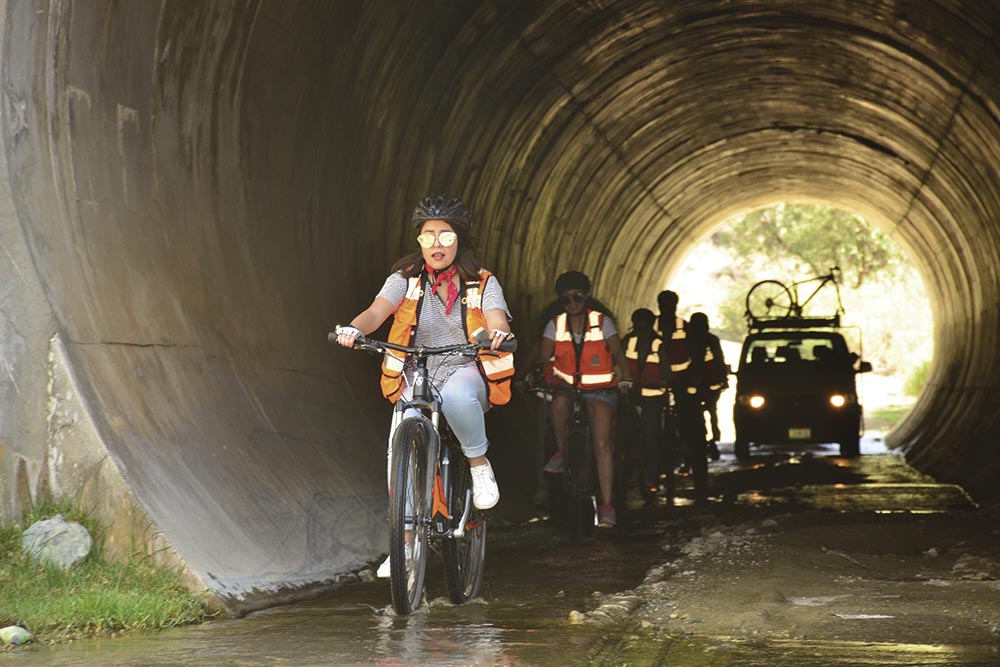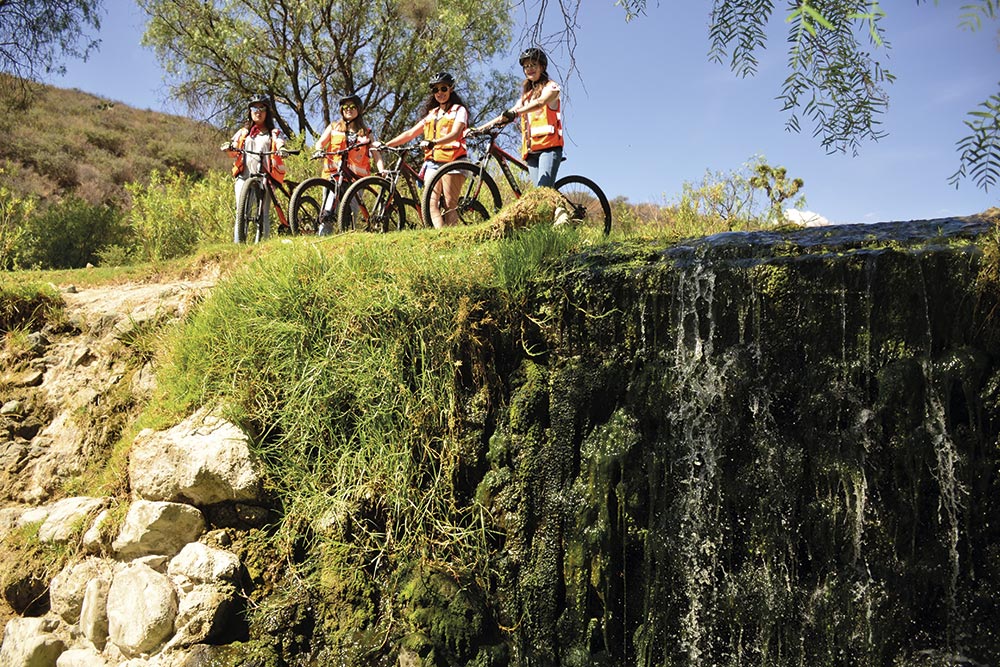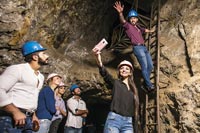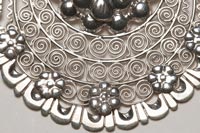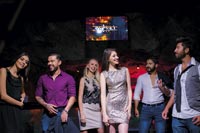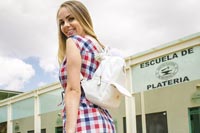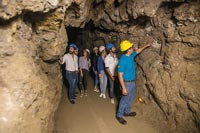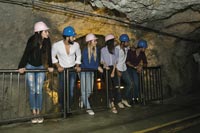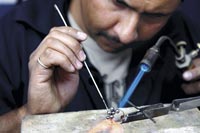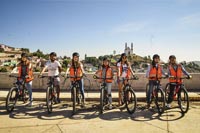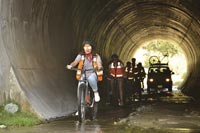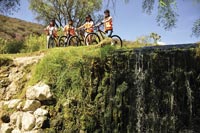 ---
Experiencia Minera
Antiguas minas ahora adaptadas al turismo, son testigos a la par de la dureza del trabajo minero y de la riqueza del subsuelo zacatecano que persiste hasta nuestros días, la plata es elemento omnipresente en Zacatecas, cuando se da un vistazo a las minas turísticas, los museos, los pequeños pueblos mineros, a las tiendas y talleres de platería también, es fácil adivinar de donde proviene la grandeza que hoy hace a #ZacatecasDeslumbrante.
Explora
Fresnillo (Mina Turística y Ágora González Echeverría)
Vetagrande (Pueblo Minero y Mina San Bernabé)
Guadalupe (Centro Platero)
Zacatecas (Mina del Edén, Museo de Rocas y Minerales y Tiendas de Plata
---
Lugares únicos por conocer en esta Experiencia:
The Zacatecas Silver Center

---

Less than 8 kilometers away from downtown Zacatecas, in Guadalupe, the Silver Center welcomes its visitors in what used to be the Bernárdez Hacienda (originally founded in 1575). In 1706 Spanish infantry captain Ignacio Bernárdez consolidated it as a metal producing facility. Years later ownership of the property went to Joseph Rivera Bernárdez, Earl of Santiago de la Laguna and the first historian of Zacatecas. Today the hacienda contains 11 silver shops where you can find exclusive pieces at unbeatable prices. It also houses a school where you see how silver jewelry is made and additionally serves as a venue for congresses and other events. Keep your camera ready because the historic Silver Center is full of interesting shots.

This is the go-to place to buy unique pieces of Zacatecan silver for souveniers and gifts

El Edén Mine

---

The mine became active in 1586 and remained so for four centuries until 1960. It is said that despite its still vast mineral deposits, mine exploitation had to be stopped due to the expansion of the city. In 1975 it was opened to the public as a tourist attraction. Now you can also enjoy the fun, dynamic and very interesting experience of a journey underground where you will also find a rock and mineral museum. On your way out take a look at the rock and silver shops. If you enjoy dancing take the opportunity to do it in a one-of-a-kind Discoteque-Bar inside a mine.

When in Zacatecas a visit to El Edén is a must!

Los Jales Ecologic Park in Fresnillo

---

This park was adapted from a former tailings dam to make a family attraction, where you can walk, hike, ride the zipline or paddle the lake on a kayak.

Visit Fresnillo and enjoy a weekend at the park.

Proaño Tourist Mine in Fresnillo)

---

This tourist mine is in the vicinity of iconic Fresnillo mine, currently the largest silver producer in the world. The mine open to tourists includes tunnels, hanging bridges a place to enjoy the view and even a zoo. The mine opens its doors to visitors on Saturdays and Sundays and admission is free.

A place for weekend recreation

Mining Museum (Fresnillo)

---

The museum has six rooms displaying equipment, machinery and the history of mining in Fresnillo. It's interesting to see how some of the larger machines were adapted to fit inside the museum. Another highlight is the model of what was once the largest metal production hacienda in the world "Nuevo Fresnillo". The museum, just across the street from the tourist mine, also has a library dedicated to mining.

Learn about Fresnillo's mining wealth.

"José González Echeverría" Agora(Fresnillo)

---

Built in 1852 by a decree from president Antonio López de Santa Ana, the Agora has been a mining school, hospice, military quarters and even bullring. Since 9 September 1980 and to this day the site is a museum displaying works of art, photographs and antiques.

Another way to get to know Fresnillo.

Vetagrande

---

Only 15 minutes away from downtown Zacatecas, this small mining town opens its narrow streets, traditional cemetary and churches to visitors who will enjoy walking through them and recording images to share on Facebook and Instagram. Don't miss hearing the tales about the witches of the place. Nearby San Bernabé mine is located between Vetagrande and La Bufa Hill, offering the chance to enjoy a trip there on an ATV.

The adventure of walking through a real mining town only minutes away from the capital city.
‹
›
---