---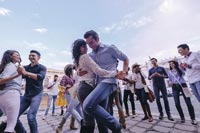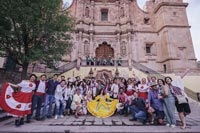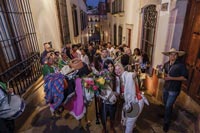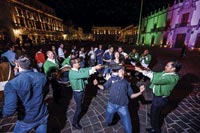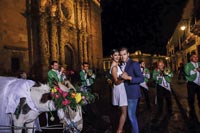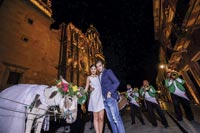 ---
Zacatecas walking Tour
An invitation to enjoy the city through one of the most genuine ways of experiencing its true nature.

This unique experience allows the tourist to join a traditional journey through the town, from the Main Square to the most emblematic streets and alleys in the downtown area; its plazas and gardens, all the way to the beautiful tree-lined promenade known as the Alameda. A regional beverage -mezcal- and the inimitable atmosphere created by the Zacatecan drummers will accompany you throughout the evening's adventure.
---
These are the details or operators who manage the activity you are looking for:
AMAV
Address:
2° Cerrada de Matamoros #125, Centro Histórico, Zacatecas, Zac.
Phone:
492 925 0495
Website:
Visita su Sitio Web
E-mail:
Precio: $150 adultos y $75 niños de 5 a 12 años

---
Fecha: Sábados

---
Hora: 20:30 horas

---
Lugar: Plaza de Armas

---


Para contrataciones, contactar a la AMAV.
Dates:
Tour Operadors are accountable for the information shown here: dates, hours and costs. Everything is subject to change without prior notice.