---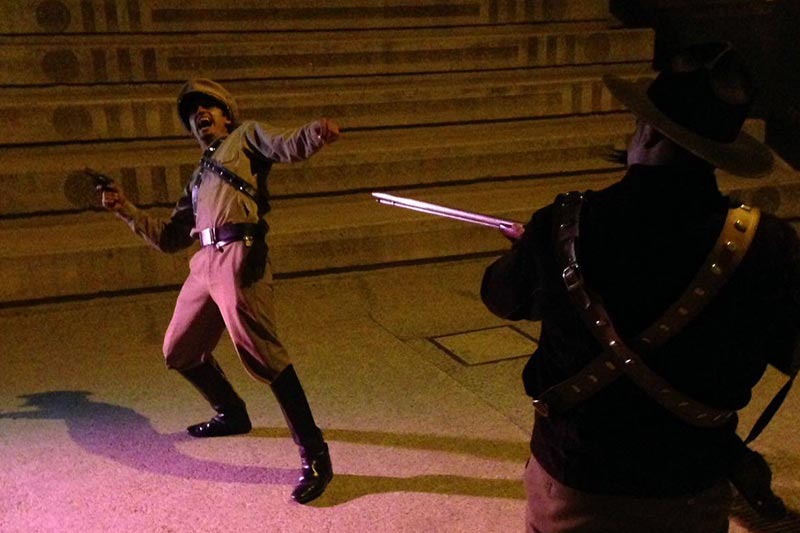 ---
LEYENDAS DE ZACATECAS
Recorre la ciudad de Zacatecas con un espectaculo teatralizado de primer nivel, recorre sus calles, jardínes y callejones e internate en viejos edificios llenos de leyendas y misterios.
---
These are the details or operators who manage the activity you are looking for:
Argntours
Teléfono: 492 924 3088
---


Operadora Zacatecas
Teléfono: 492 924 0050
---


Ozuna
Teléfono: 492 870 7306
---


City Tours
Teléfono: 492 924 3283
---


Turismo Zacatecas
Teléfono: 492 101 0300
---
Dates:
Contacta a los Touroperadores para más detalles de fechas y horarios
Tour Operadors are accountable for the information shown here: dates, hours and costs. Everything is subject to change without prior notice.