MINA SAN BERNABÉ EN CUATRIMOTO (COMPLETO)
---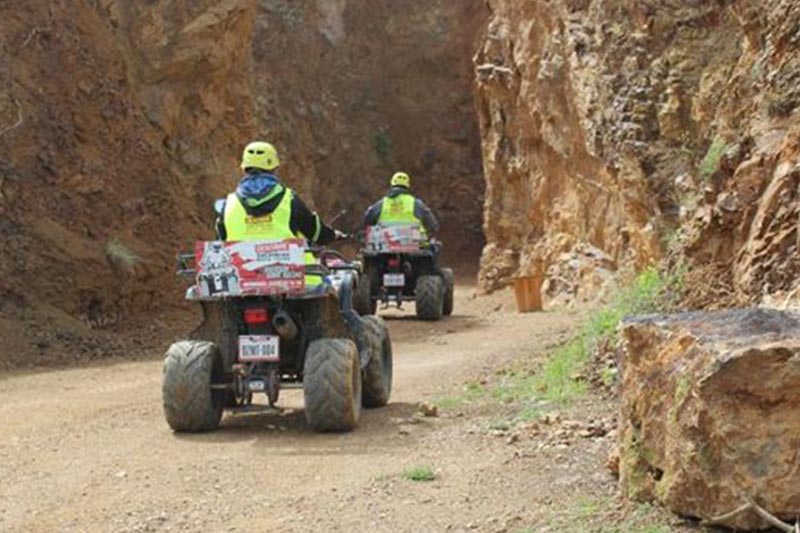 ---
MINA SAN BERNABÉ EN CUATRIMOTO (COMPLETO)
El recorrido de 2 horas a la Mina San Bernabé es un recorrido por terracería dentro de las primeras minas de la ciudad, pasaremos en cuatrimoto junto a estanques, presas, tiros de mina y tendremos la posibilidad de recoger los abundantes minerales que esta mina aún tiene como son cuarzos y pirita, la aventura finaliza tras ingresar 100 metros debajo de la tierra en el socavón de la Mina San Bernabé.
---
These are the details or operators who manage the activity you are looking for:
Descubre Zacatecas Mototours
Dates:
Todos los dias
Tour Operadors are accountable for the information shown here: dates, hours and costs. Everything is subject to change without prior notice.