Las Entrañas del Teatro Calderón
---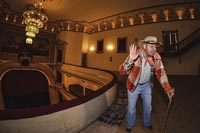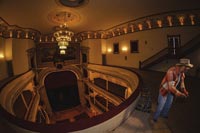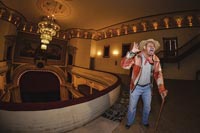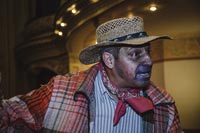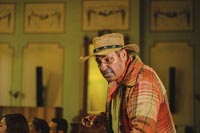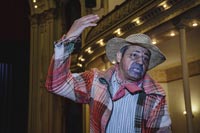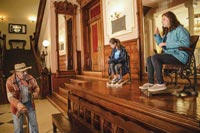 ---
Las Entrañas del Teatro Calderón
Experiencia que realiza un personaje oriundo de esta tierra colorada, nuestro Zacatecas, dueña de un intenso azul inigualable en el mundo.

El velador, guardia y custodio del Teatro Fernando Calderón, Don José es el encargado de narrar los detalles acerca de la maravillosa historia de este recinto cultural, en un recorrido lleno de historia, intensidad y misterio al interior de este vetusto edificio que se ha atesorado a través de los años.
---
These are the details or operators who manage the activity you are looking for:
Compañía de Teatro Rocamontes
Precio: $50

---
Para contrataciones, directamente en el Teatro Calderón con José Rocamontes.
Dates:
Todos los sábados a las 14:00 PM
Tour Operadors are accountable for the information shown here: dates, hours and costs. Everything is subject to change without prior notice.