BRACHO Y CALLEJONES EN CUATRIMOTO
---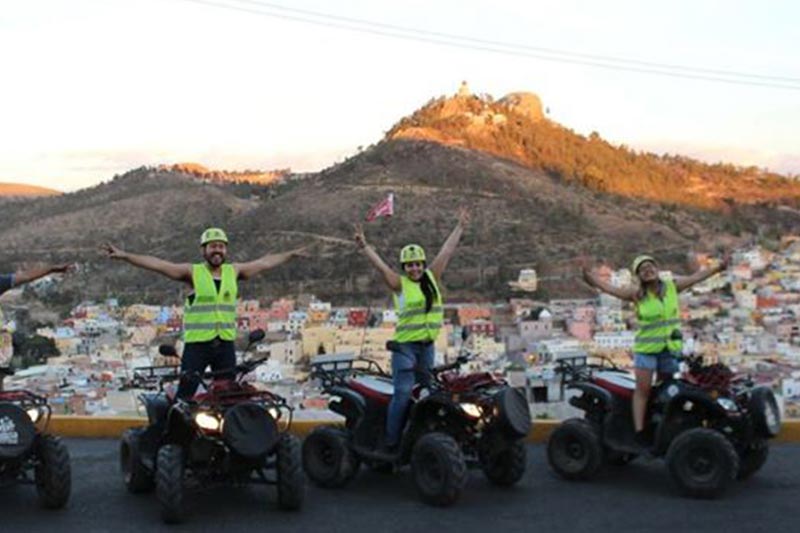 ---
BRACHO Y CALLEJONES EN CUATRIMOTO
El recorrido de 2 horas al centro de Zacatecas inicia llegando a Bracho, un lugar en donde el Papa Juan Pablo II estuvo presente en el año de 1990, de allí nos dirigiremos al centro histórico de Zacatecas por medio de sus barrios antiguos, visitando miradores con vistas increíbles de la ciudad y continuaremos recorriendo un laberinto de callejones que pocos tienen la fortuna de explorar.
---
These are the details or operators who manage the activity you are looking for:
Descubre Zacatecas Mototours
Dates:
Todos los dias
Tour Operadors are accountable for the information shown here: dates, hours and costs. Everything is subject to change without prior notice.