DEL SUBSUELO AL CIELO ZACATECANO
---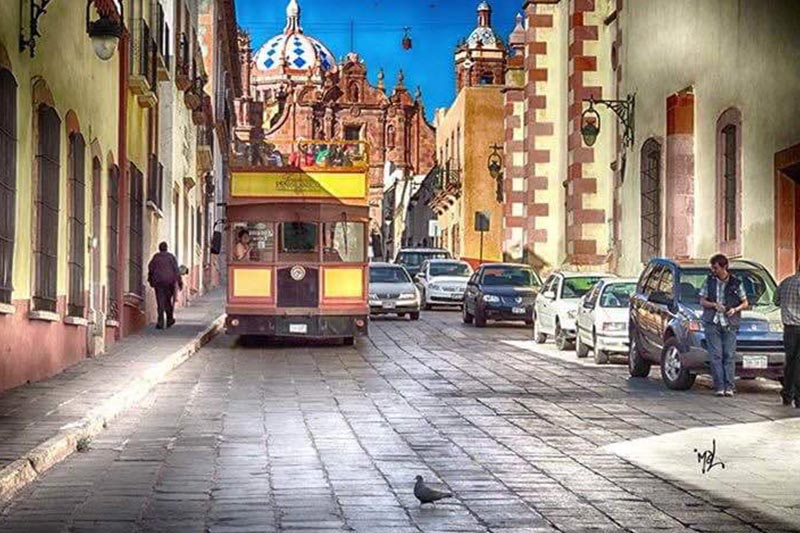 ---
DEL SUBSUELO AL CIELO ZACATECANO
El recorrido básico por excelencia, acompañado de un guía certificado conocerás el Centro Histórico de esta colonial ciudad declarado Patrimonio Cultural de la Humanidad.

Su hermosa Catedral, sus principales edificios y sus singulares callejones y la mina turística más espectacular de nuestro país, surca el intenso azul del cielo Zacatecano a través del Teleférico y visita el Cerro de la Bufa, símbolo de la ciudad; escenario de la famosa Toma de Zacatecas durante la Revolución Mexicana.
---
These are the details or operators who manage the activity you are looking for:
Operadora Zacatecas
Teléfono: 492 924 0050

---


Argntours
Teléfono: 492 924 3088

---


Recepturz
Teléfono: 492 925 0916

---


City Tours
Teléfono: 492 924 3283

---
Dates:
Todos los días.
Tour Operadors are accountable for the information shown here: dates, hours and costs. Everything is subject to change without prior notice.