Paseo en Carreta en Jerez
---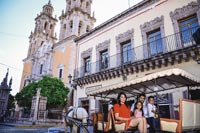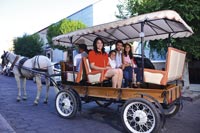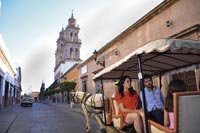 ---
Paseo en Carreta en Jerez
La provincia zacatecana, narrada por Ramón López Velarde, se admira al recorrer las calles llenas de colores, aromas y texturas del Pueblo Mágico de la Villa de Jerez, un recorrido de añoranza en carreta a caballo, donde el turista podrás sentir la esencia de la tradición charra que caracteriza a este municipio.
---
These are the details or operators who manage the activity you are looking for:
Para contrataciones, contactar a Raúl Ramos o al Departamento de Turismo Municipal.
Teléfono - (494) 945 5166

---
Lugar de partida: Portal lnguanzo


Dates:
Contacta directamente al operador para obtener fechas
Tour Operadors are accountable for the information shown here: dates, hours and costs. Everything is subject to change without prior notice.