---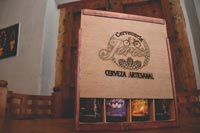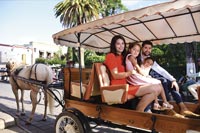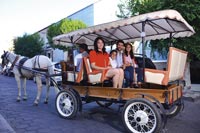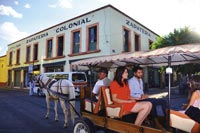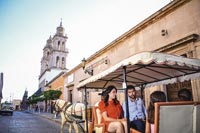 ---
Sabores de Jerez
Un paseo por las calles de Jerez, admirando sus hermosas fachadas barrocas, bajo un cielo azul y clima cálido, en una carreta a caballo como en los tiempos de Ramón López Velarde, oriundo de este maravilloso Pueblo Mágico

El turista podrá degustar los sabores de sus tradiciones con un rico raspa nieve, una tostada de cuerito con salsa y para terminar una fría cerveza artesanal jerezana, que hacen de esta, una deliciosa experiencia gastronómica.
---
These are the details or operators who manage the activity you are looking for:
Para contrataciones, contactar a Raúl Ramos o al Departamento de Turismo Municipal.
Teléfono - (494) 945 5166

---
Dates:
Contactra directamente al operador para obtener fechas
Tour Operadors are accountable for the information shown here: dates, hours and costs. Everything is subject to change without prior notice.