---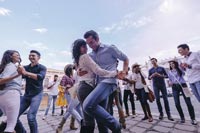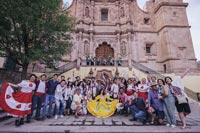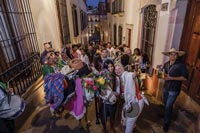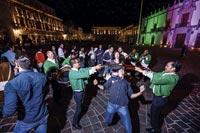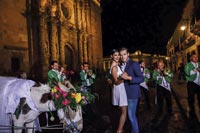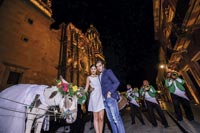 ---
Callejoneada Zacatecana
Es una experiencia que nos invita a disfrutar la ciudad desde una de las formas más auténticas que se pueda vivir

Es una experiencia única, donde el turista podrá sumarse a este tradicional recorrido que lo llevara' desde la mismísima Plaza de Armas pasando por las más emblemáticas calles y callejones del centro histórico, sus plazas y jardines, hasta llegar a la Alameda;
El mezcal de la región y el inigualable ambiente del tamborazo zacatecano serán sus compañeros de experiencia.
---
These are the details or operators who manage the activity you are looking for:
AMAV
Teléfono: 492 925 0916
Precio: $ 200.00
---


Argntours
Teléfono: 492 924 3088
Precio: $ 250.00
---


Tolosa Tours Zac
Teléfono: 492 949 2331
Precio: $250.00
---


Turismo Zacatecas
Teléfono: 492 101 0300
Costo: $200.00
---
Dates:
Sábados 8:30 PM
Tour Operadors are accountable for the information shown here: dates, hours and costs. Everything is subject to change without prior notice.